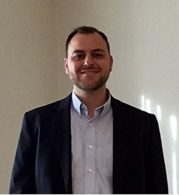 Dr Pavlos Rossolymos
Clinical Psychologist
Conditions treated
Treatment approaches
Professional qualifications, accreditations and memberships
Doctorate in Clinical Psychology
BPS Chartered Clinical Psychologist
HCPC Registered Practitioner Psychologist
Professional statement
Dr Pavlos Rossolymos started working for Nightingale Hospital in 2017 in the outpatient therapy service. Prior to this, he had worked in a wide range of mental health services in the NHS, as well as the charitable and private sectors, including adult, and child and adolescent mental health services (CAMHS). Specifically, he worked in CAMHS in Watford, Bexley, Gillingham and Canterbury.
Aside from his work at Nightingale Hospital, he works at The Brandon Centre, which is a charitable organisation offering psychological therapies to adolescents and young adults living in Camden.
Personal statement
Dr Pavlos Rossolymos is a clinical psychologist with over 8 years of experience working with young people and adults with a wide range of difficulties in the NHS, as well as the charitable and private sectors.
His treatment approach is integrative drawing on cognitive behavioural therapy (CBT), psychodynamic therapy and systemic therapy.  He tailors his approach to each individual client based on their unique needs.
In the past, Dr Rossolymos has received specialist training in mentalisation-based treatment (MBT) and has worked in an adolescent mental health team which utilised that approach.
He is currently undertaking specialist training in Interpersonal Psychotherapy (IPT).
Additional information about research, publications and interests
Rossolymos,P. O. (2013). Adolescents' experiences of a therapeutic inpatient service utilising mentalisation-based treatment for borderline personality disorder features(Doctoral dissertation, Canterbury Christ Church University).