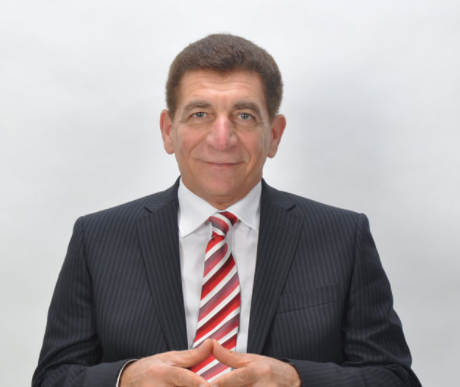 Dr Najem Al-Falahe
Consultant psychiatrist, Addiction counsellor, Psychotherapist, Therapist
Conditions treated
Treatment approaches
Professional qualifications, accreditations and memberships
MB, ChB,
PhD in Neuroscience
Swedish Board of Psychiatry
Member of the Royal College of Psychiatry
Professional experience
Dr Najem Al-Falahe has been working in the mental health sector since 1994 in Sweden, U.K. and as an adviser in several Arabic countries. He has extensive experience in basic research, applied research and each of the four clinical settings in medicine: family medicine, neurology, neurophysiology and psychiatry.
Dr Najem Al-Falahe PhD thesis focused on the impact of human behaviour on changes in brain activity. His work at the Karolinska Nobel hospital was mainly focused on the research and treatment of bipolar affective disorders at the world-leading bipolar centre. The centre has a capacity of 1200 outpatients with inpatient facilities addressing the need of bipolar patients during crisis and recovery. He also worked at the Bipolar centre at Oxford University Hospital.
Dr Najem Al-Falahe is the UK Chief investigator for the BRIDGE screening programme. The purpose of this study was to screen patients with depression who might suffer from concealed bipolar illnesses. 5564 patients were screened worldwide. This study has an impact on the definition and diagnosis of the Bipolar Affective Spectrum.
He also teaches medical students, supervise junior doctors and mentor new consultant psychiatrists. He was awarded a prize by the Swedish Medical Association for his work in helping overseas doctors to efficiently integrate into the Swedish health system.
Personal statement:
Dr Al Falahe's philosophy is to listen in depth to each client's circumstances and personal story to gain a complete picture of their situation. He may need to enquire about issues surrounding dietary intake, family and work, together with identifying how each patient interacts with their community. He takes into consideration their ability, alongside their biological, psychological and social needs. These discussions will be confidential working towards creating an individual treatment plan. Dr Al Falahe's aim is to create a holistic treatment plan in order to empower each patient to feel in control of and contribute to their own recovery. He works with the patient to achieve their full potential.
Dr Najem Al Falahe is interested in the impact of stress on wellbeing. Usually, it is the cause of anxiety, panic attacks and depression, but his research shows it can also trigger hypomanic and manic episodes. He uses a holistic approach to deal with psychosomatic symptoms effectively.
In parallel to working at Nightingale Hospital, Dr Al Falahe is the Medical Director of the Green Door Clinic in the Harley Street medical area. His involvement in research enables him to incorporate the latest advances in medicine and psychiatry in the treatment plan, e.g. using Ketamine in the medical plan of clients with previously treatment-resistant depression.
Additional information about research, publications and interests
Al-Falahe NA, Vallbo AB (1988). Role of the human fusimotor system in a motor adaptation task. J Physiol (Lond) 1988 Jul:401:77-95
Al-Falahe NA, Nagaoka M, Vallbo AB (1990). Response profiles of human muscle afferents during active finger movements. Brain 1990 Apr:113 (Pt 2):325-46
Vallbo AB, Al-Falahe NA (1990). Human muscle spindle response in a motor learning task. J Physiol (Lond) 1990 Feb:421:553-68
Al-Falahe NA, Nagaoka M, Vallbo AB (1990). Lack of fusimotor modulation in a motor adaptation task in man. Acta Physiol Scand 1990 Sep;140(1):23-30
Al-Falahe NA, Nagaoka M, Vallbo AB (1991). Dual response from human muscle spindles in fast voluntary movements (1991). Acta Physiol Scand 1991 Mar:141(3):363-71.
Vallbo AB & Al-Falahe NA (1992). Human muscle spindle in sampling and reproduction of precision finger movements. In muscle afferents and spinal control of movement. Ed. Jami, L., Pierrot-Deseilligny, E.& Zytincki, D. pp 143-150. Pergamon Press.
Zafar, H, Eriksson, P-O, Nordh, E & Al-Falahe, N (1995) Coordinated human jaw-head-neck movements during natural jaw opening: reproducible movement patterns indicate linked motor control. In: Alpha and Gamma Motor Systems, Eds. Taylor, A. Gladden, M. & Durababa, R. London, Plenum Press, pp. 502-504.
Nordh, E, Al-Falahe, N, Eriksson, P-O and Zafar, H (1995) "Spatial activation maps"- a delineation of the discharge patterns of human alpha-moto­neurons in relation to three-dimensionally recorded movements. In: Alpha and Gamma Motor Systems, Eds. Taylor, A.Gladden, M. & Durababa, R. London, Plenum Press, pp. 544-546.
Nordh, E, Al-Falahe, N, Eriksson, P-O, Zafar H (1996) "Spatial activa­tion maps"- Bioelectric signals related to 3D recorded movements. NeuroImage, 3, 63 – 68.
Ekblad S, Eklundh T, Wennström C, Al-Falahe N, Kansala R, Westin M (1997). Post Traumatic Stress Syndrome in patients with foreigner background. Stress Research Report. Number 272. [Article in Swedish, Abstract in English]
Ekblad S, Kansala R, Al-Falahe N, Cirgic Z, Wennström C, Larsson-Ericsson S (1998). Diagnostic assessment and treatment of patients with an immigrant background at a psychiatric out-patient clinic in a suburb of Stockholm. Stress Research Report. Number 280. [Article in Swedish, Abstract in English]
Ekblad, S., Bäärnhielm, S., Al-Falahe, N., Nilsson, L., Rosen, L., Roth, G. (1998). Treatment of tortured patients in Istanbul. Kantt, The council of tortured offers. 1998:3:24-26
Ekblad S, Johansson U, Cirgic Z, Kansala R, Rosen L, Al-Falahe N, Lindvall I (1999). [Experiences from a centre for asylum-seeking persons: consultation is necessary to be able to cope].[Article in Swedish] Lakartidningen 1999 Jun 2;96(22):2746-7.
Ekblad S, Söndergaard H P, Al-Falahe N, (1999). Refugees with post-traumatic stress reactions. Obstacles for integration in work opportunities. Saltsa report. Joint programme for working life research in Europe.
Widerström M, Al-Falahe N, Hellden A, Salmonsson M, Westrin C-G, Ekblad S (1999). Foreigner doctors – a resource in the Swedish Health System. A report from the Swedish Physician Organisations.
Al-Falahe N. The Provincial development of Overseas Doctors in the Swedish Health System. The Swedish Medical Association Meeting 26-28 November 2003, Stockholm, Sweden.
Al-Falahe N. & Dhillon C., the Physical health of a patient with severe mental health problems at Inpatient and Outpatient Units. Manuscript
18 Al-Falahe N. Frequency of positively screened bipolar disorders in patients with the diagnosis of a major depressive episode. Manuscript