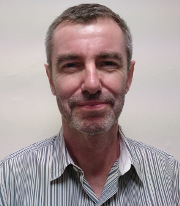 Dr Alex Horne
Consultant Child and Adolescent Psychiatrist
Conditions treated
Treatment approaches
Professional qualifications, accreditations and memberships
MBChB
FRCPsych
GMC registered and accredited as a consultant
Professional experience
Dr Alex Horne was a consultant in child and adolescent psychiatry in the NHS for over 25 years in the North East London NHS Foundation Trust (NELFT).
He was a medical director in NELFT for 6 years until 2014.
Dr Alex Horne believes that problems young people experience fall into three categories.
Firstly they may develop a mental health condition, with symptoms, for example, depression, anxiety and OCD are common conditions.
Secondly, they may have one of the neurodevelopmental disorders, ADHD or ASD for example.
Thirdly they may have got into a significant struggle with managing how they feel. This problem is not a condition or a disorder but how they understand and process their feelings, which when it goes wrong leaves a young person feeling overwhelmed, isolated, even out of touch with their feelings, which can lead to cutting or other maladaptive behaviours. These three problems can present separately or together.
Dr Alex Horne's approach is to take a developmental perspective, to explore the young person's history and life experiences. From there he will assess for symptoms to identify if a condition is present, to look for neuro-developmental struggles and their associated behaviours and to explore emotional struggles. Once it is clear what the problem is it is possible to agree on a treatment plan.
Personal statement
Dr Alex Horne's approach in every case is, firstly, to understand what the current concerns/worries are as fully as possible; and from there explore and uncover the underlying problem(s). Distress for a parent/child/young person can result from a number of factors, so it is important to explore areas where problems can start: a child's development, family relations, life at school/college, friendships and life experiences. It is also important to look for signs of mental health problems such as depression which can go unrecognised, in the child or parent, and cause distress.
Dr Horne also specialises in neurodevelopmental disorders including autism spectrum disorder (ASD), sensory sensitivities, dyslexia and dyspraxia (developmental discoordination disorder). Speech and language problems may co-exist and need additional psychological input to fully assess. He also specialises in emotional regulation issues. This may include being emotionally overwhelmed, out of touch with feelings, which can lead to social isolation, social anxiety, superficial self-harming behaviours and other maladaptive coping behaviours.
Dr Horne would engage you in an open discussion to explore these and any other areas of concern to you.
His usual treatment falls under two broad approaches.
Firstly medication to treat symptoms, for example, anti-depressants for depression/anxiety or stimulant medication for ADHD.
Secondly therapy, for symptoms, and for emotional relational issues.
He will prescribe medication where appropriate, and monitor its use. He will also offer psychotherapy for adolescents, as well as refer to psychology colleagues for CBT and psychotherapy, and refer to family therapy colleagues for family work.
Additional information about research, publications and interests
Dr Horne's main aim is to help a child/young person to continue, or resume, a healthy development so they can achieve at school/college and socially.
Availability
Outpatient work only (as there is no current inpatient/day patient care available at Nightingale Hospital)
Works three days a week and does not offer emergency service