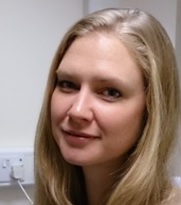 Cecilia Tjornby
Therapy Administrator
Professional qualifications, accreditations and memberships:
BSc (Hons) Psychology, MSc Applied Cognitive Neuroscience
Professional experience:
I work as a therapy administrator within the therapy department here at Nightingale Hospital London. In collaboration with the therapy services coordinator I deal with all referrals for individual therapy. We ensure that patients are referred to a suitable and appropriate therapist or psychologist, based on each individual patient's needs and requirements in an efficient and timely manner. Upon receipt of each referral I immediately contact every patient personally, asking them about availability and any other request that they might have about their therapist. This is to ensure that each patient gets referred to the most suitable specialist, and also to let them know that we have received their referral, and that a therapist will contact them shortly.
I also coordinate and oversee the inpatient and day patient programmes, ensuring their smooth-running.
I strive to make sure that the therapy services at Nightingale Hospital uphold its reputation as London's leading private mental health and therapy services provider, offering each patient a personal and tailor-made service.