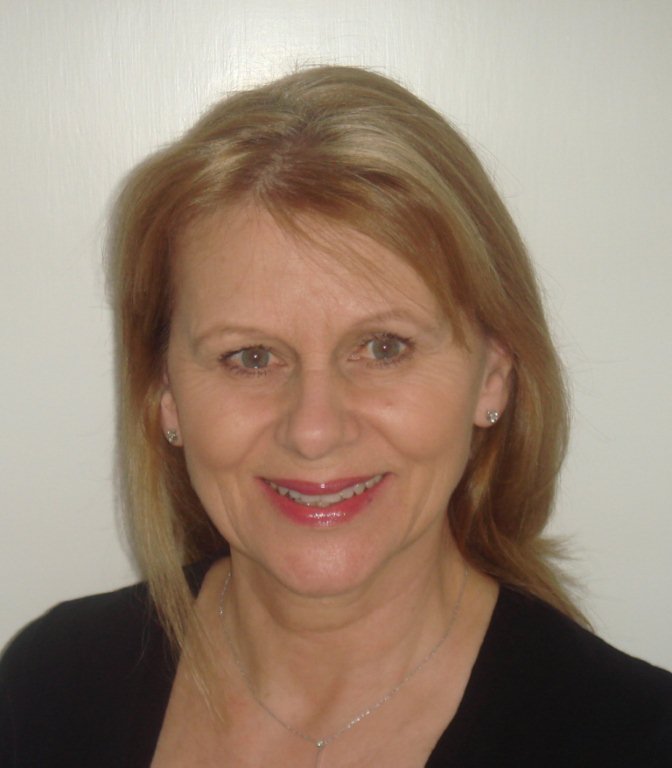 Annie Greig
Yoga and Meditation Therapist, Teacher of Relaxation and Mindfulness, CBT- Hypnotherapist
Conditions treated
Treatment approaches
Professional qualifications, accreditations and memberships
Hypnotherapy Practitioner Diploma
Advanced Hypnotherapy Practitioner Certificate
The General Qualification in Hypnotherapy Practice
Registered with the Complementary and Natural Healthcare Council
Registered Hypnotherapist with the General Hypnotherapy Register
Accredited Member of The National Council for Hypnotherapy
Accredited Member of the Register for Evidence-Based Hypnotherapy & Psychotherapy
Advanced Yoga Teacher Training Courses, UK, India & USA over more than 30 years
Professional experience
Annie Greig has been the principal yoga and meditation therapist at the Nightingale Hospital London since 1989 providing a range of therapies including Yoga, Meditation, Relaxation, Effective Breathing, Stress Management, Anxiety Management and Cognitive Behavioural Hypnotherapy.
One of her special interest areas is treating patients for IBS; for which there has been significant scientific research completed identifying hypnotherapy treatment achieving one of the best treatment outcomes.
She facilitates therapy groups comprising of yoga, yoga philosophy, meditation, mindfulness, effective breathing techniques, visualisation, hypnotherapy and relaxation. Her group at Nightingale Hospital are designed for general psychiatric, alcohol and drug addictions and eating disorder patients.
For 15 years, Annie has been a volunteer yoga and meditation therapist and CBT Hypnotherapist at The Cancer Resource Centre in Battersea, London. She is a trained facilitator for The Healing Journey programme developed at The Ontario Cancer Institute, Canada's largest cancer treatment centre. This 8-week programme is offered to patients in recovery from cancer at The Cancer Resource Centre.
For the last 6 years, Annie has been running private clinics for Cognitive Behavioural Hypnotherapy in Harley Street, Central London and at a large GP practice in South London, where she sees patients with many issues surrounding weight loss, smoking, addiction, anxiety, panic attacks, self-esteem, phobias, insomnia and public speaking.
For the last 4 years, Annie has been a Committee Member on the Register for Evidence-Based Hypnotherapy and Psychotherapy.
Personal statement
Annie facilitates therapy groups to inspire patients' wellbeing. The professional service she provides at Nightingale Hospital London enables patients to experience a therapeutic outcome from the yoga therapy sessions. The sessions include yoga therapy, meditation and relaxation techniques as well as effective breathing, visualisation and concentration improvement methods. Strengthening, energising, stress and anxiety management are some of the outcomes.
Some patients with physical limitations are assisted in applying correct action and alignment in yoga therapy. This can help them with many of their issues, for example, relief from back problems or knee injuries. Annie incorporates exercises that everyone can engage in, according to their ability.
A significant aspect of yoga therapy is the emphasis on raising patients' self-awareness from a holistic point of view. Yoga philosophy highlights the fact that a person has more potential to utilise their imagination for growth and healing if they are relaxed and focused. Yoga Therapy helps people to relax mentally, emotionally and physically.
Patient feedback from groups is often about how relaxed and calm they felt, more refreshed and energised and a noticeable improvement in concentration and higher self-awareness. This state of improved self- awareness can be a very tangible experience of relaxation of the mind resulting in more clarity and skill in visualising the life changes many patients want to achieve.
Additional information about research, publications and interests
Annie's Yoga Therapy comprises several therapeutic methods.
The physical aspect, the 'bodywork' of yoga
The emotional aspect, which involves relaxing and refreshing the mind
The philosophy of Yogic approaches, attitudes and disciplines become daily practises and positive, healthy ways to live. Yoga and meditation have a long tradition of well documented and studied methods and tested systems dating back many hundred years and more recently has been incorporated into clinical practice.
The Cognitive Behavioural Hypnotherapy that Annie treats patients with combines CBT and hypnotherapy. She places a strong emphasis on the role of the patient to put into practise the therapeutic interventions from the various evidence-based approaches for health improvement, in partnership with their medical professional's recommended treatment. Annie also trains patients in self-hypnosis to support them in achieving successful outcomes in their treatment.