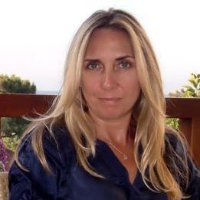 Anne de Montarlot
Psychotherapist
Conditions treated
Treatment approaches
Professional qualifications, accreditations and memberships
MA in Psychotherapy and Counseling
UKCP reg. (accreditation)
MBTI psychometric qualified
Professional experience
After working for Corporate in NYC in finance and advertising for 10 years, Anne de Montarlot re-trained and obtained a master degree (with distinction) in London at NSPC in 2004. She follows the UKCP code of Ethics.
As a qualified psychotherapist and after 12 years working with ex-pats in central London, she has developed a strong experience and expertise in relationship difficulties, in career counselling and student counselling.
Feelings and issues of anxiety, depression, low self -esteem, PTSD, bullying, multicultural and diversity are very familiar in her work.
Anne likes to help her clients get a better self-understanding through increased self-awareness and its resulting insights, and bring a change of perspectives as well as a sense of well-being.
Personal statement
Anne believes that behind qualifications, therapy is essentially a safe and contained place- sheltered away from the usual pressures and expectations – where you can be heard in a meaningful way.
It helps you make sense of feelings and thoughts that can be experienced as, confusing, disempowering and overwhelming! You will both unpack them together and try to get some meaning and sense out of them. It is confidential and it is a collaboration.
Anne enjoys working with young adults, women dilemmas (work/life balance, fertility, motherhood) and issues that come under the theme of diversity.
Another passion of Anne's is food and our relationship to it.