Partners
Nightingale Hospital is proud to work with a variety of other organisations that have a shared goal for promoting positive mental health, informed patient decision regarding health care, and medical excellence.
Some of our partners are listed below.
Doctify

Doctify is an online review platform, promoting trust and transparency in healthcare. Founded by two surgeons, the organisation is passionate about helping patients find the right specialist or doctor, by providing them with the right guidance and information.
Nightingale Hospital is proud to partner with Doctify to give patients more freedom in their healthcare choices.
You can see Nightingale Hospital's Doctify profile, along with patient-verified reviews here.
Tomo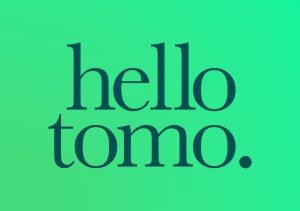 Tomo helps you stay well by encouraging you to build healthy habits with the support of a community. Whether your treatment has you feeling down or you are just struggling to find a new routine, tomo gives you the support you need to keep on going, no matter how small the steps. The tomo app will: help you find healthy habits that work for you; schedule them on a flexible and regular basis; bring you into a community of other users where you can help each other reach your goals together.
How tomo works
Every time you do an activity, you post a photo celebrating your success with the Tomo community. When you share a photo, other members will validate it for you. Once they have checked Tomo they let you know. Then it is your turn to help some other people out.
To help you out, included with your 30 days free access is 4 weeks of carefully curated content written by Tomo's clinical director, Dr Chi-Chi Obuaya, that will show you how to make your behaviour sustainable, derived from techniques that are clinically proven to help fight depression, anxiety and poor mental well-being.
Why we recommend Tomo?
Tomo is an NHS-approved app, that is recommended by doctors and therapists in the UK and beyond.
Tomo is based on Behavioural Activation, a therapy that is a core part of Cognitive Behavioural Therapy (CBT), and is used worldwide to help manage mental health conditions.
Free 30 day trial for Nightingale Hospital patients
Nightingale Hospital patients can access tomo free for 30 days and will also receive curated content from consultant psychiatrists to help them reach their goals.
Head to Tomo's website to set up your account and then download the app to get started on your Android or iOS device.
Independent Doctor's Federation (IDF)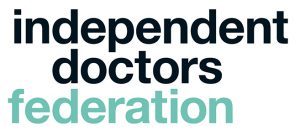 The Independent Doctors' Federation (IDF) represent doctors in private practice through education, networking, appraisal, revalidation and regulatory advice. With over 1,300 members, the IDF is the UK's leading independent doctors' organisation, with a mission to promote excellence in the Independent Medical Sector.
Harley Street Medical Area (HSMA)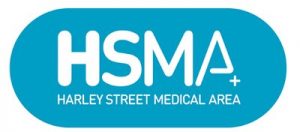 Nightingale Hospital, positioned in Marylebone, Central London, is part of the acclaimed Harley Street Medical Area. The Harley Street Medical Area is at the heart of pioneering healthcare.